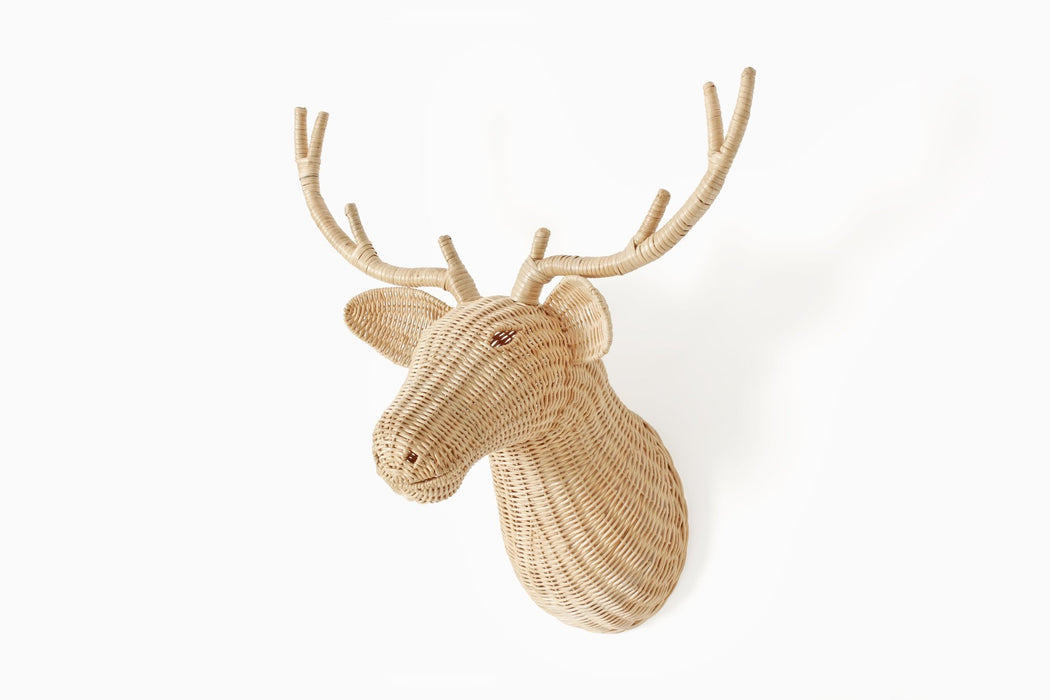 BAMBI THE DEER WALL DECOR
Sale
Sale
Original price
Dhs. 450.00
Original price
Dhs. 450.00
-
Original price
Dhs. 450.00
Original price
Dhs. 450.00
Current price
Dhs. 180.00
Dhs. 180.00
-
Dhs. 180.00
Current price
Dhs. 180.00
A stunning piece of art handmade with natural wicker making it eco-friendly and sustainable.The use of natural materials also means that each piece has its own unique texture and character, giving it a one-of-a-kind look that will stand out on any wall.
The intricate details of Bambi's face, antlers, and ears are carefully crafted with skillful weaving techniques, resulting in a lifelike depiction of this beloved forest animal.
Dimensions: W69 x D30cm x H40cm 
Availability:
Only 3 left!