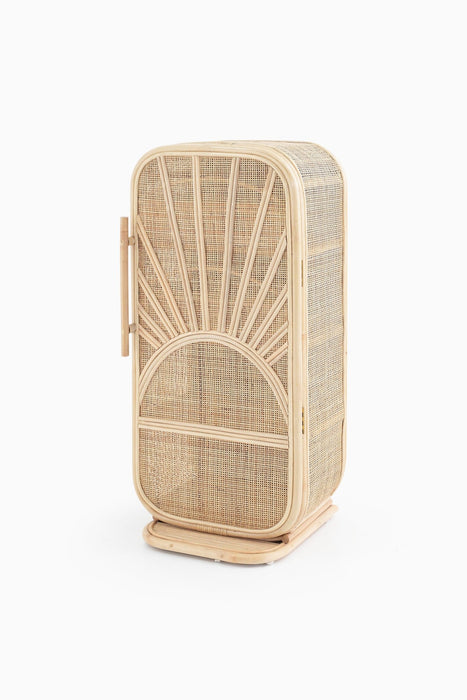 OLAF RATTAN REFRIGERATOR
Sale
Sale
Original price
Dhs. 1,550.00
Original price
Dhs. 1,550.00
-
Original price
Dhs. 1,550.00
Original price
Dhs. 1,550.00
Current price
Dhs. 620.00
Dhs. 620.00
-
Dhs. 620.00
Current price
Dhs. 620.00
Introducing the Olaf Rattan Refrigerator Toy, a beautifully crafted functional toy that doubles as a storage unit. Handmade with rattan, this refrigerator toy is a unique and charming addition to any child's playroom or bedroom.
The refrigerator door opens to reveal ample storage space, with three shelves for storing items inside. In addition, there is also storage space available along the side of the door. Perfect for imaginative play, the Olaf Rattan Refrigerator Toy is a fun and interactive toy that will inspire children's creativity and imagination. They can enjoy hours of playtime pretending to store and retrieve their favorite foods and drinks, just like a real refrigerator.
Dimensions: W45cm x D40cm x H100cm  
Availability:
Only 1 left!