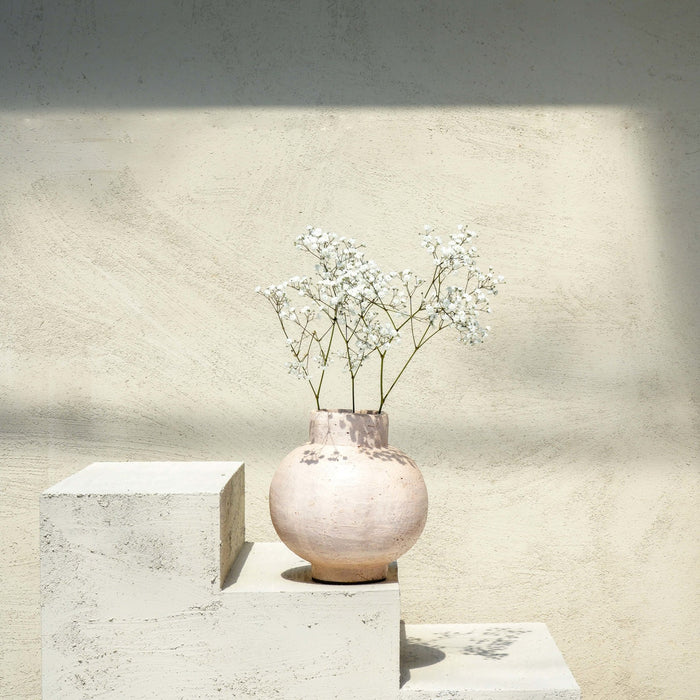 ARES TERRACOTTA VASE
Original price
Dhs. 110.00
-
Original price
Dhs. 110.00
Dhs. 110.00
-
Dhs. 110.00
Current price
Dhs. 110.00
The Ares Terracotta Vase is a beautiful and unique addition to any home decor. It is carefully handcrafted by skilled artisans, making each piece unique and one-of-a-kind.
The vase is designed to hold dried flower arrangements, making it a perfect choice for adding natural beauty to your home. It is not water-resistant, so it is important to only use it with dried flowers or other non-liquid arrangements.
Dimensions: Dia 21  X H 23.5cm
Dia Top 10.5cm, Dia Bottom 10.5cm
In-Store Pickup available at check out.
Availability:
5+ in stock, ready to be shipped