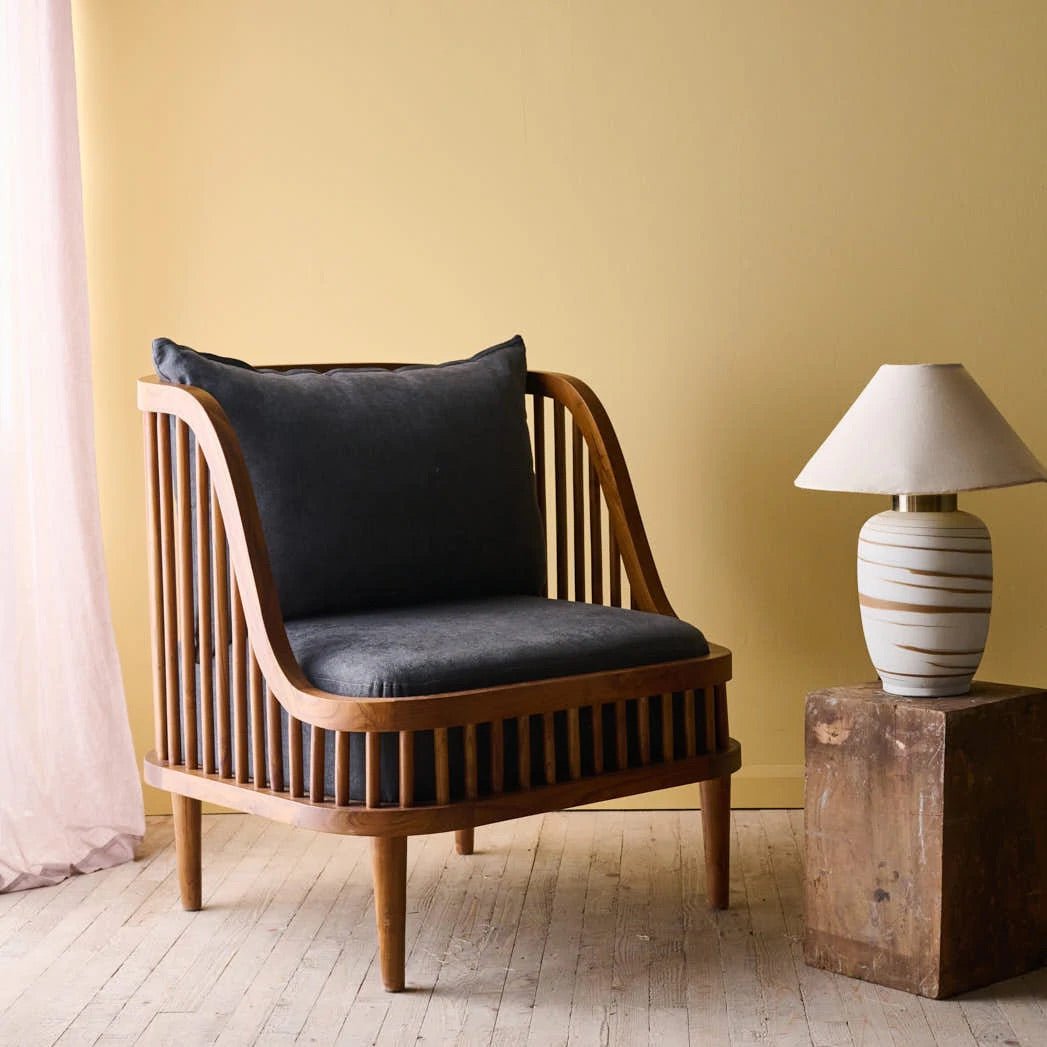 How To Shop Sustainable Furniture
In honor of Earth Day on April 22nd, we wanted to talk about sustainable furniture. We hear the term a lot but what exactly is sustainable furniture? When furniture is sustainable, it is ethically sourced and can be either continually reused or recycled to be used for another purpose. Essentially, it does not include artificial materials that have a short lifespan and then end up in landfill. Wood is a great choice for furniture as it is a renewable and sustainable and it has a smaller carbon footprint that other materials such as concrete or steel. Known to be one of the most naturally renewable energy sources, it is also one of the most environmentally favorable materials available. Materials such as rattan and seagrass are also great options when styling or choosing furniture as they are sustainable as they pose the smallest impact on the environment when harvesting. When choosing your furniture, here are three tips to keep in mind in order to save both you and the environment in the long haul.
1.
Opt for Reclaimed Wood:
Reclaimed wood is wood that has been repurposed or salvaged in one way or another. It is eco-friendly and helps decrease deforestation. The Mitra lounge chair is made from reclaimed teak wood and is a sustainable option for furniture that will last you forever!
Mitra lounge chair
2. Buy Pieces That Can Be Recycled:
Think of what you need in your house and how you will utilize it. The Lesmar 50's console is the perfect solution for recycling within your own house as the TV cabinet could easily be used in a bedroom for storage or in the office for your papers and folders. After you're done with it, the sturdy wood pieces could be repurposed into a side table.
Lesmar 50s console 
3. Choose Your Materials Wisely:
When choosing furniture or even storage and design solutions,look for materials that are easily renewed. Seagrass, bamboo and rattan are highly renewable and fast growing. Seagrass for example helps absorb heavy metals and CO2 from the water, keeping it cleaner before it is harvested and then is able to grow quickly and replace itself. The Laidback wicker lounger is made with natural seagrass, making it sustainable, practical and durable.
Laidback wicker lounger
At Wood Culture, you're sure to find solid long lasting pieces that are multi- purposeful.