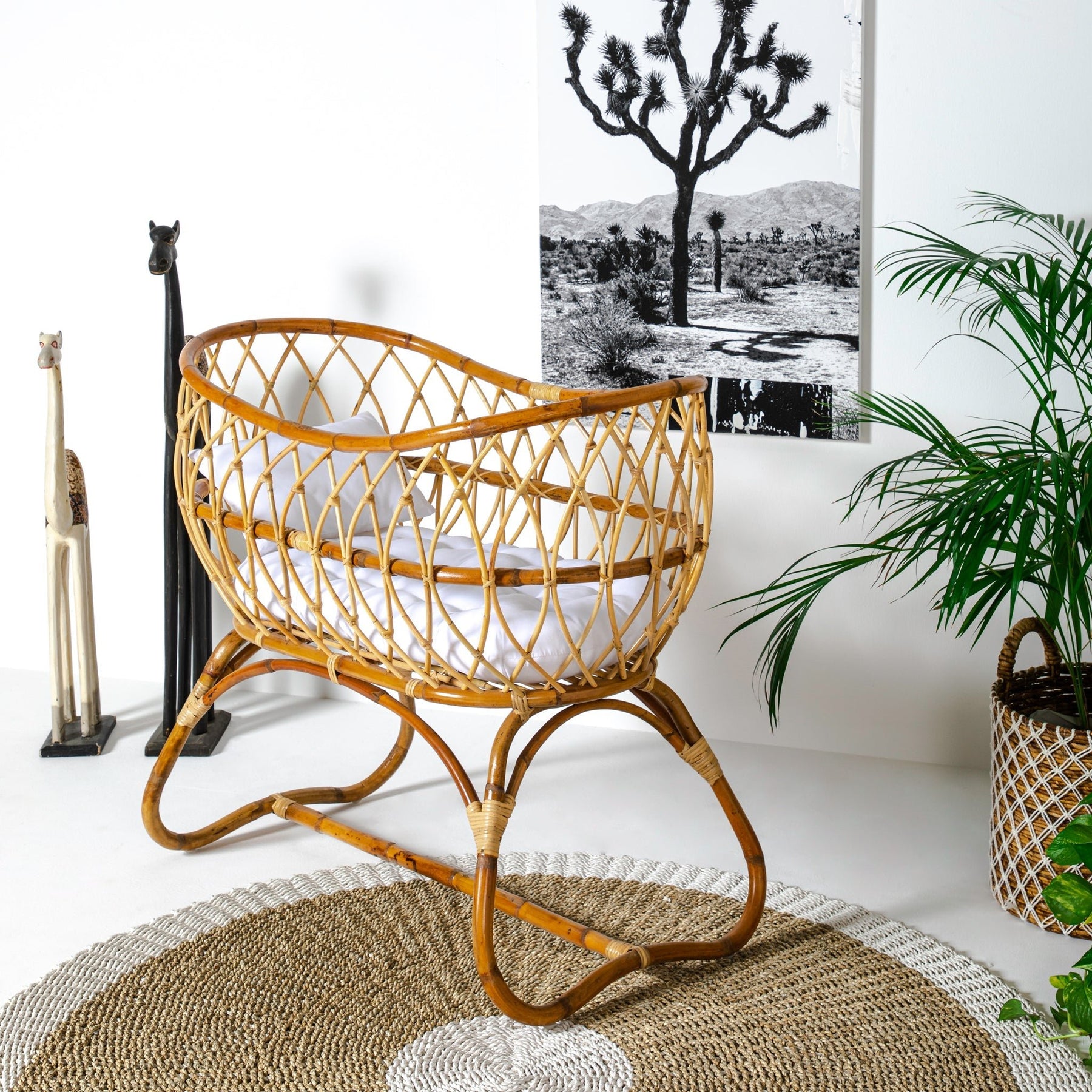 Celebrate Mother's Day Gifting guide from Wood Culture
Let's face it. Mums are the real MVPs of our lives, and Mother's Day is the perfect time to let them know that. You might have been stumped over what to get her in the past however not anymore - this year, we have made gift giving that little bit easier by picking out four things from the Wood Culture collection that mums will love!
Ruth Mirror
Celebrating handmade artisanal craftsmanship from around the world, this gorgeous mirror has been made with natural spider weaved cane webbing and reclaimed teak. It is perfect accessory to any room, whether you want to look at yourself in it, or simply add it to a wall for decoration. Price: 630 AED
Shivani Coffee Table
Providing the perfect accompaniment to your morning cup of coffee, this beautiful webbed coffee table will brighten up any space and add character to any room. Price: 1,440 AED
Celeste Baby Bassinet
Are you buying for an expecting or a new mum? Then this Celeste Baby Bassinet is the perfect gifting option for you! Made with bamboo and inclusive of mattress and pillow, this stunning piece of furniture is the perfect resting place for your little bundle. Price: 1,180 AED
Bahari Basket
We all know that one thing a mum needs is storage, so why not make it stylish with these gorgeous baskets from Wood Culture. Handmade using artisanal seagrass, these four baskets include one small size, two medium size and one large size. Price: 515 AED
Wood Culture wishes all mothers A Joyful Mother's Day!
Best,
Shilpa