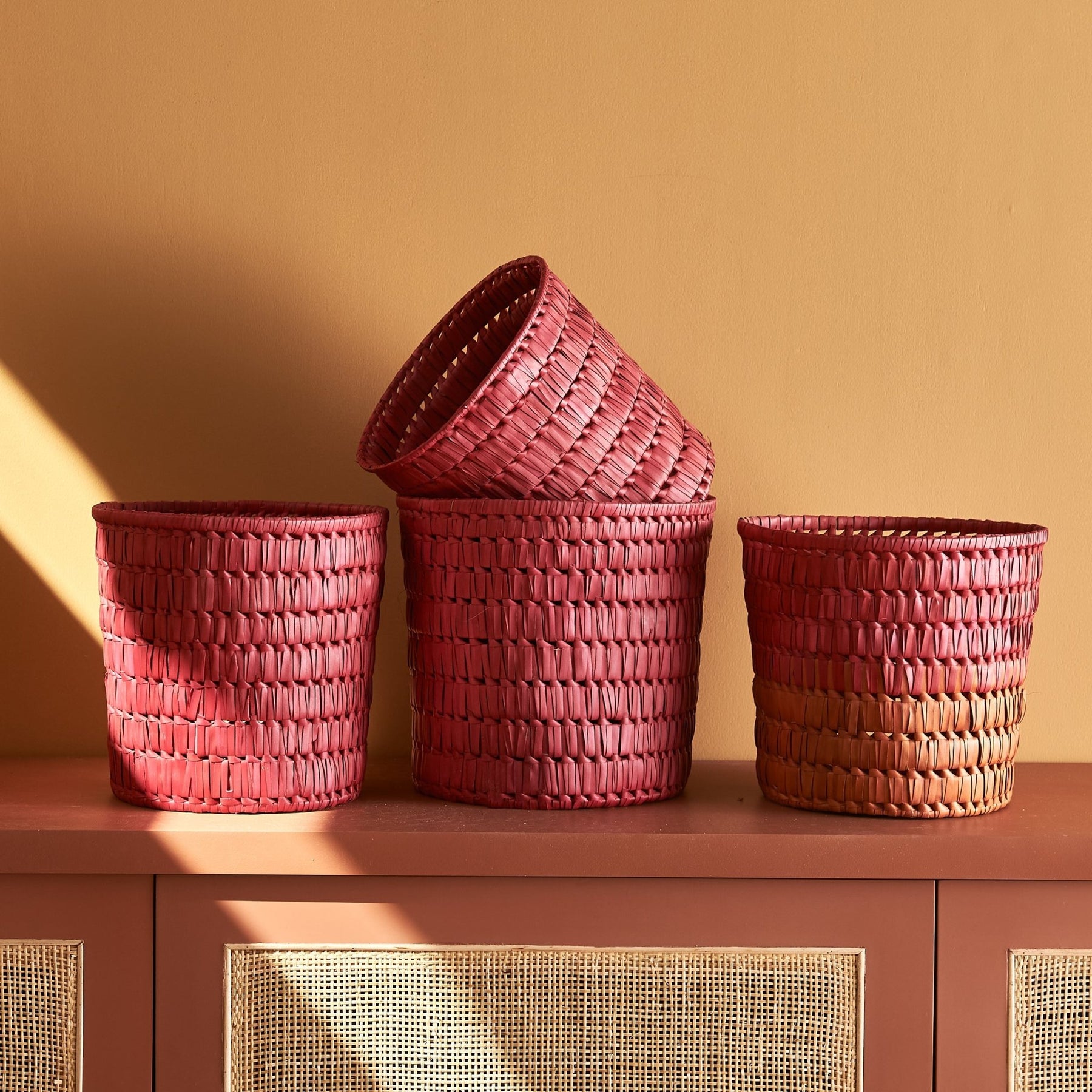 How To Make Storage Snazzy With Wood Culture 
When it comes to sorting out the things we own, it can often seem like a daunting task, especially when there's children involved!  Studies have shown that by keeping your possessions well organised, stress levels are reduced and your productivity levels are increased.  There are numerous storage options available depending on your items and interior aesthetics. When choosing what is best for you, the main things to consider are how often you are going to use the items and the style aesthetic you are trying to match.  The aim is to choose storage options that are practical...As well as snazzy!
The Samudri basket comes in a set of 3 and is the perfect solution for keeping messy items contained. Hidden from view, you can use them to organize kids toys, scarves or anything else you have around the house that needs to look a little sleeker. The natural finish to the baskets adds a rustic element and their simple design makes them easy to incorporate into any interior.
Samudri basket set
If your space is asking for a pop of colour, the Bahari basket set are the baskets for you! Handmade artisanal seagrass baskets, the set includes one large, two medium and one small basket. Adding interest to any corner or colour to any neutral palette, these baskets immediately make you smile. The size and shape of the baskets mean taller items can stand and rest against the sides and smaller miscellaneous items can be kept neatly together. The woven seagrass material means these baskets are incredibly durable and will stand the test of time whether children are dragging them across a room or they are positioned in the corner for display.


Bahari basket set
For items that you're wanting to put on display such as books or precious soft toys, the tetra rattan wall shelf offers a stylish solution. Placed in a high position, these shelves will keep prying hands off your most prized possessions and placed down lower, your kids will be able to keep their books or other possessions together, in an organised (and stylish) fashion.
Tetra rattan wall shelf 
So which one is for you?
Storage baskets are a great option for keeping miscellaneous items together in the one place whilst still ensuring they are easily accessible. Coming in numerous materials and colours, they are light weight, making them easily moveable and are great for kid's toys and clothes as they are easily accessible.  Shelves on the other hand are a practical option for keeping items on display and adding stylish design elements to any room. They can be styled to your taste and help keep things out of the way when not in use. Choosing the best solution for you means evaluating the size of the items you are looking to store, the space you have and the accessibility needed. There are numerous other snazzy storage solutions available at Wood Culture including bespoke creations depending on your needs.