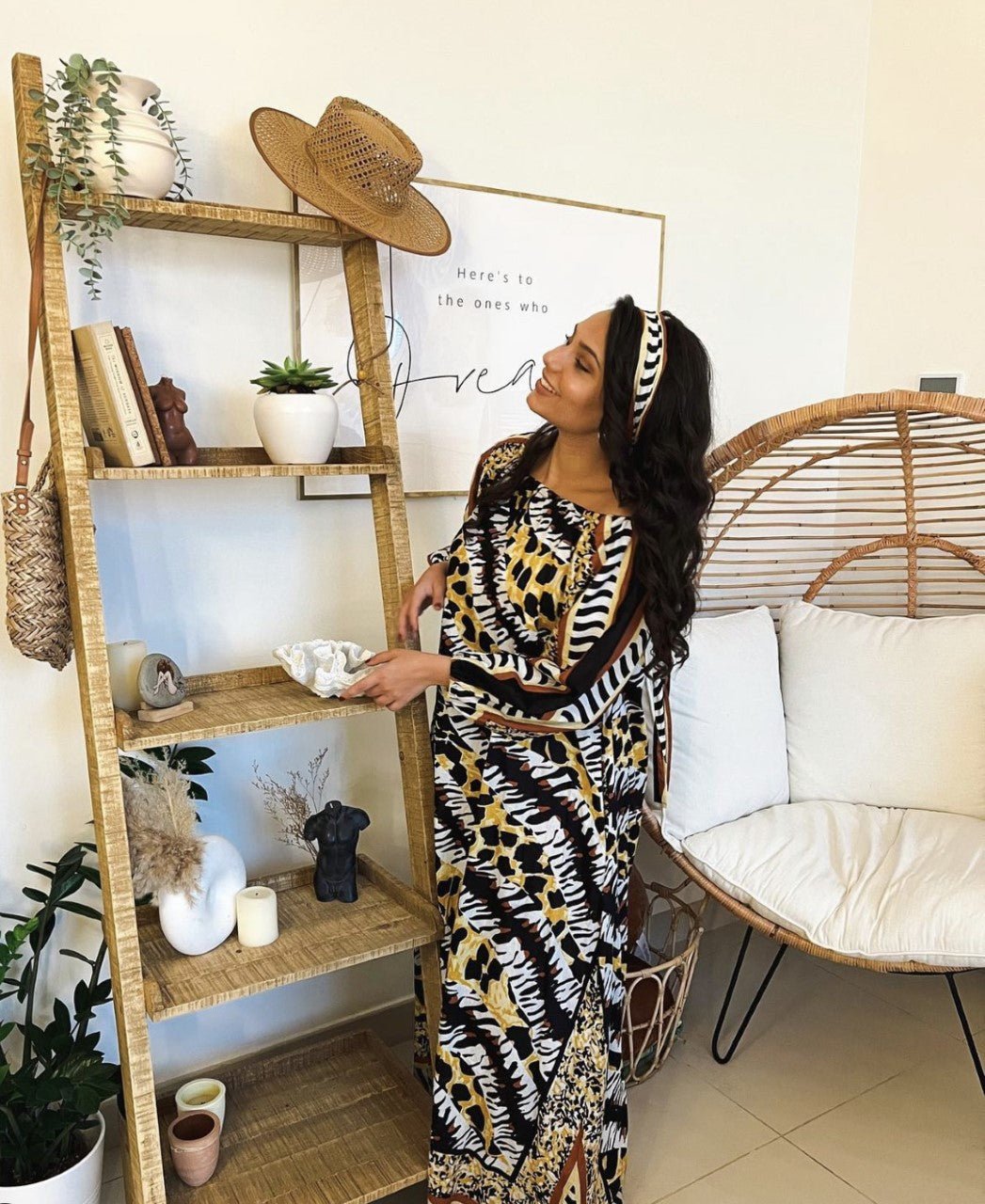 Celebrating Women With Wood Culture
In celebration of International Women's Day today, we're taking the time to highlight some of the successful and fierce women who we are proud to have as part of the Wood Culture family. Spotlighting some of their personal and professional achievements as well as their favourite Wood Culture pieces, we reflect on some of their varied accomplishments. International Women's Day aims to celebrate the social, economic and political achievements women have made around the world. It is a great opportunity for us to be reminded of some of the powerful women in our region and the achievements they have made.
Lily Sabri
Known as the ´fun workout girl´, Lilly Sabri has built a fitness empire, Lean with Lilly and managed to maintain her position as one of the most influential fitness trainers online. With over three million subscribers on her YouTube channel, she has maintained her following with her unique workouts, fitness challenges and her warm, bubbly personality. As a chartered Physiotherapist and APPI Pilates instructor, her aim is to help women known as her "Famillia" around the world live their healthiest and happiest lives.
When it comes to interior design, Lilly likes unique pieces that tell a story. Her favourite Wood Culture piece is the resin dining table. Reminding her of the ocean and instantly making her feel calm, the bespoke piece is a showstopper.
Carly Neave
British born Carly Neave, is a wellness and travel blogger that has amassed a large following with her down to earth motherhood reviews, interior design and renovation inspo as well as tips for travel and life in general.
Having recently renovated her house in Dubai, Carly is enjoying raising her two young boys in what now feels like a very special place, their home. Her preferred style aesthetic is a US farmhouse feel and she has documented a lot of her renovation journey on her platforms. Her favourite Wood Culture pieces are her custom floating shelves. Bespoke designs for any space, the shelves add a rustic yet refined element to any room.
When it comes to choosing pieces for your home, Carly´s biggest advice is to think about how your family will utilise it. If you´re a family that loves to entertain for instance, then focus on furniture that will compliment that lifestyle to make sure everything you own is enjoyed.
Haifa Beseisso
Haifa Beseisso is a Youtuber and TV host that aims to challenge stereotypes as she documents her travels around the world as a Muslim, Arab woman, as well as a popular Youtuber, she strives to discuss topics of meaning including delving into what life is like for single mum´s and why the journey of healing is so important.
When it comes to decorating her house, Haifa chooses pieces that represent what she believes in as well as creating a positive space around her home. Her favourite Wood Culture piece is the practical yet stylish Shiloopi ladder.
Anam Clarke
Founder of The Designer´s Studio, Anam has a passion for art, architecture and design. Appreciating all design aesthetics, she initially focuses on the shell of a space when designing in any style. Finding her inspiration from travel and art history, she loves learning about different cultures as well as the origins and roots of design. Her creative process starts from the brief. She takes the time to sit with the client to try and best understand who they are as a person. She aims to help people live well. She creates a mood board and then enters into the planning stage before the design phase. She works with different style aesthetics and believes that great interior designers are able to make their vision come to life with any budget.
We love celebrating the women we work with at Wood Culture and highlighting the impact they have made within their respective industries. International Women's Day aims to make the world more equitable and inclusive for women, and these women mentioned have helped pave the way for future female generations.
Happy Womens Day!
From our Team to yours :)