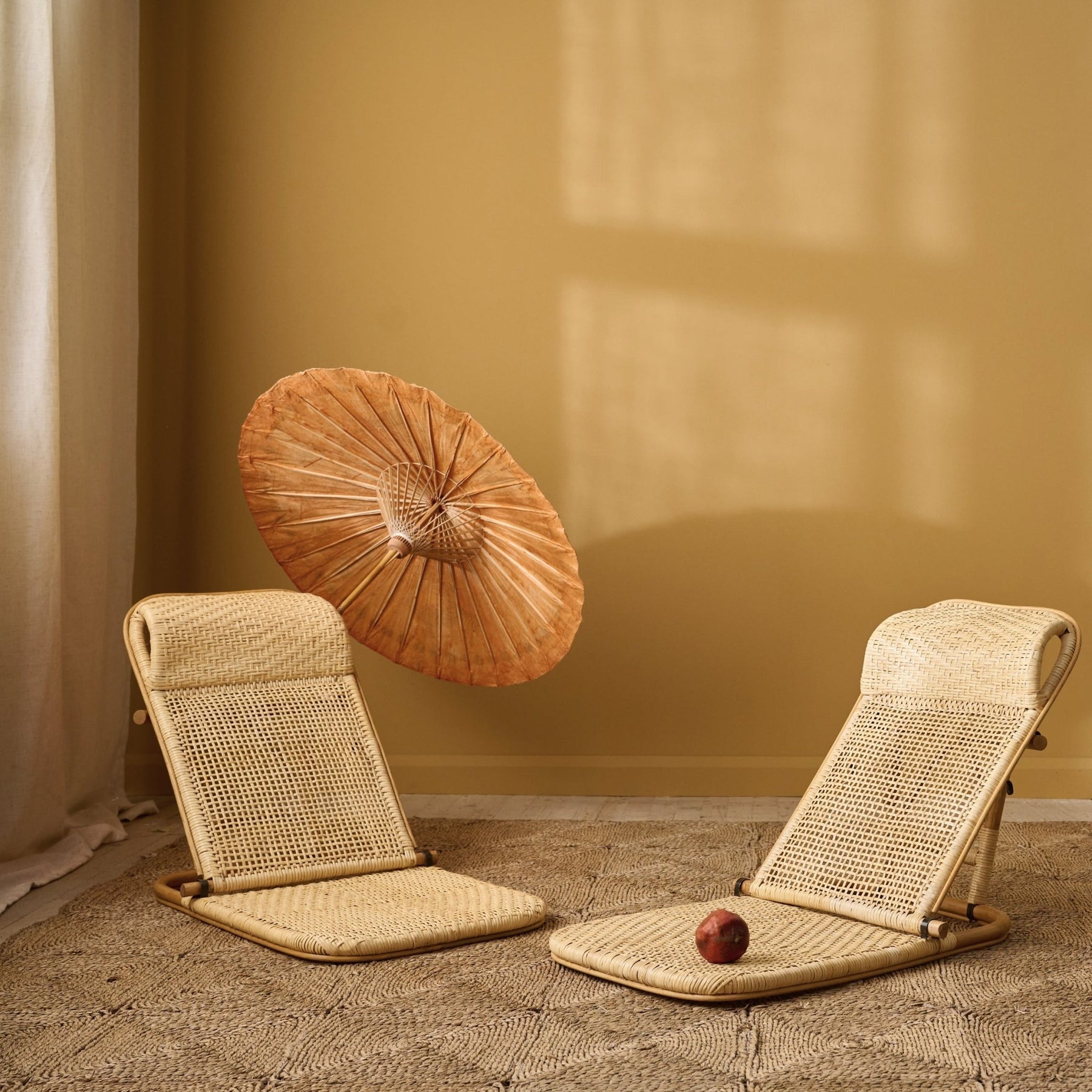 The Best Material to use to Create Outdoor furniture that lasts!
When choosing your outdoor furniture, you're looking for a material that is durable as well as stylish. Enter…Rattan. Both sophisticated and elegant, rattan is sure to stay on trend for years to come. Don't be fooled with its hardwood look, a benefit of this super lightweight material is that it can be easily lifted, meaning you can rearrange your outdoor setting as you please to refresh the space for each season. Adding to this, rattan is the quickest developing tropical wood which makes it a sustainable choice for your furniture needs!
 Rattan is a great option when looking for outdoor furniture that is functional and trendy. Popular for both indoor and outdoor furniture, high quality rattan will be water resistant, however if your furniture will be exposed to weather (in particular a lot of rain) it's best to also keep it covered when not in use. Adding elements of both boho chic and beach house, rattan adds a stylish but relaxed feel to any outdoor area. The Globe Rattan lounger is as luxurious as it is comfortable and ticks all the boxes for an outdoor furniture piece.


Globe rattan lounger 


This chair will make your outdoor space really come together. The classic black legs teamed with the light cane material means it can seamlessly integrate (and elevate) your outdoor space. Teamed with cushions for both comfort and style, you can change the look of the chair and your space instantly and often. Bought as a single, It's the perfect point of interest in a corner or you can buy multiple and enjoy them together. Trust us, once your guests see how comfortable they are, they will be fighting over them for a seat.
Complementing the globe lounger, The Kitra Sunset Sun Bed is the perfect addition for your outdoor setting. Convenient enough to carry to the beach or camping, the Kitra Sun bed is as comfortable as it is practical.  


Kitra sunset sun beds
With elements of Scandinavian design, these sun beds are sleek, uncomplicated and inviting. The mixture of different textures and soft hues means these seats are beautiful as well cosy and the rattan material makes them durable for your outdoor area, around the pool or at the beach with the children running around them. 
 In terms of maintenance, rattan is very straight forward. It is best to clean any visible debris with a toothbrush or vacuum and then use a light soapy water mix. You should avoid drenching the furniture pieces when cleaning and allow them time to properly dry before using them again.  Rattan furniture is not highly recommended for UAE's high summer temperatures but should be fine throughout the other months of the year if maintained well outdoors!