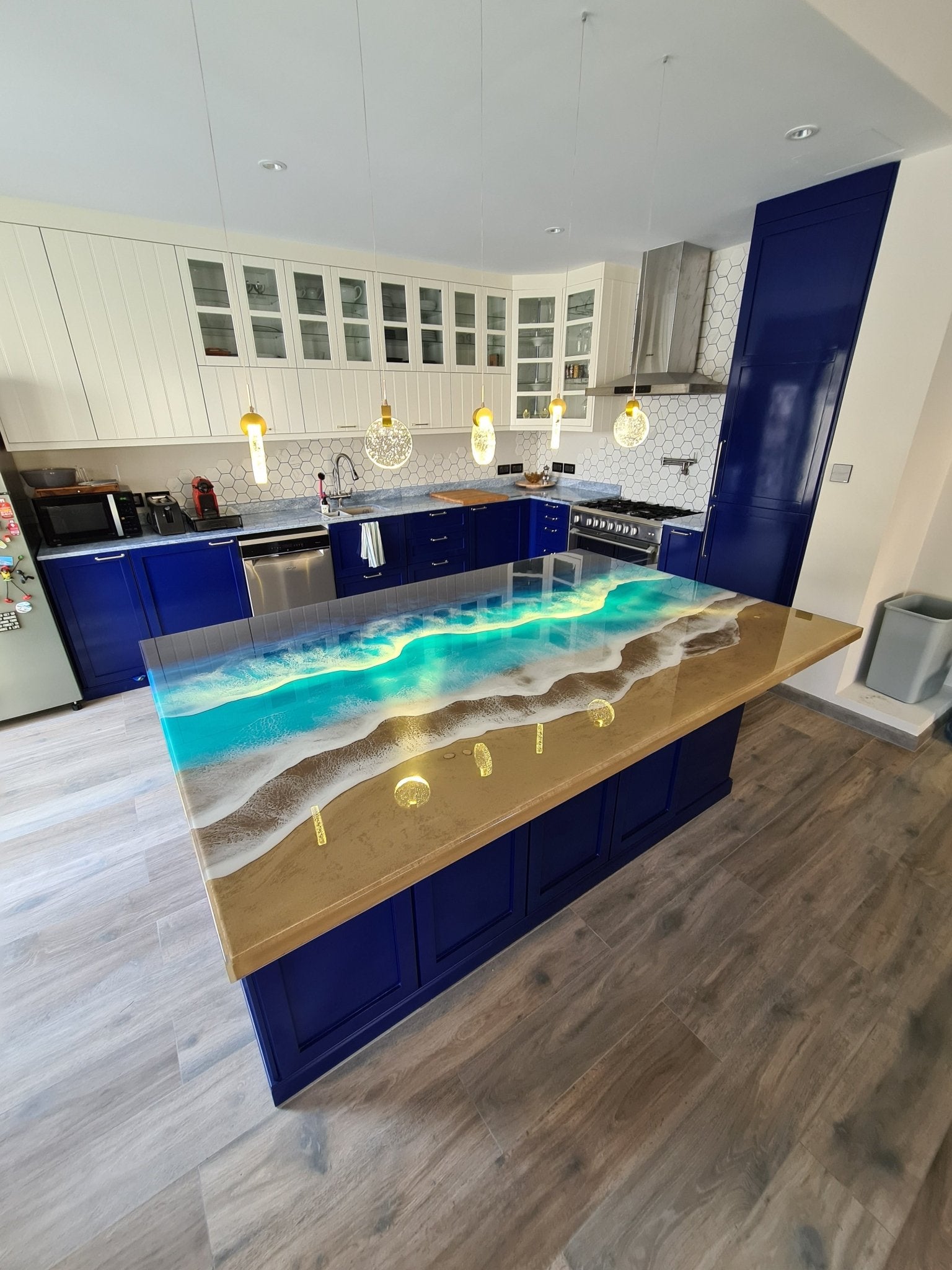 Wood Culture Creates Bespoke Kitchen Island
We are delighted to announce our latest bespoke project, curated especially for one of our customers. Created in collaboration with local artist Chandni Patel, we have constructed a unique resin kitchen island that resembles a beach setting. Taking inspiration from Bora Bora, the brief was to bring a piece of nature into the interiors of the client's home and transport all who come into its presence straight to the beach.  
Taking 5 weeks from brief to inception, artist Chandni captured the design in three weeks following a two-week creation process from the team at Wood Culture. The procedure included underpainting by the artist followed by layers and layers of resin placed in synchronising colours over the coming days. The table top was then transferred to our workshop for final resin moulding followed by sanding before the finished masterpiece was ready to be sent to its new home in Dubai. This is the first resin kitchen island we have fashioned at this scale; however, we aim to produce more commissions for this collection for other clients with resin artists in the future. We love to work with local talent in the region and can't wait to continue these sort of collaborations as our business grows.
Having become known for our Epoxy Resin tables in the UAE, our hybrid furniture is normally made out of exotic wood from around the world with resin in between. These tables are modern yet traditional, adding a genuine splash of warmth and colour to any home atmosphere. The team are able to customise the resin colours and mix with one-of-a-kind wood slabs creating everything from tables and counter tops to surf boards and cabinets.
Want to create your own? Feel free to drop us a line and we would be delighted to help you bring your interior dreams into reality.